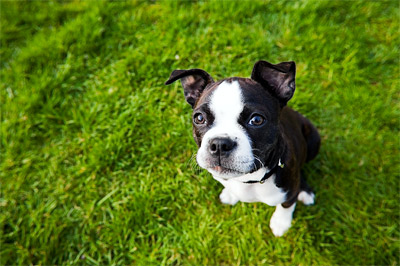 A philosophy to help "Build a Bond for Life"
Forward thinking and research on how to help "Build a Bond for Life" between pets and their families led the N.O.A.H. Animal Adoption Center's Board of Directors to our overall philosophy.
Rather than duplicating the traditional shelter philosophy of accepting every surrendered animal only to become overcrowded and forced to euthanize – we are taking a new approach. We assist animals in the most desperate need of help – the animals that have run out of time at other shelters and are facing death. By working cooperatively with area animal shelters and only accepting pets directly from their facilities, we give animals another chance at life at our no-kill adoption center.
Main Features of the N.O.A.H. Center
Customer-friendly and guilt-free adoption environment where all adopters are treated as guests and the animals are guaranteed a new home.
An intensely researched and skillfully designed facility provides a pleasant and inviting atmosphere- complete with abundant natural lighting, bar-less dog suites and cat colonies, and gentle, calming music.
State-of-the-art veterinary clinic and spay/neuter surgical suite that focuses on controlling pet overpopulation. We offer free or low-cost sterilization surgery to pet owners with a limited income and free feral cat spay/neuter surgeries. Our programs are designed to help reduce unwanted litters and promote good pet health and responsible ownership.
Wilderness trails throughout 17 acres of beautiful forests offers a safe walking environment for the N.O.A.H. Center animals and the community.
Back to Top
In the Beginning
Historical information – before the new N.O.A.H. programs.
In 1988, the non-profit Northwest Organization for Animal Help (N.O.A.H.) opened its doors at the original animal shelter location. Over the next 10 years, N.O.A.H. staff and volunteers worked diligently to help animals in the community. At the height of the program in 1998, adoptions reached 452 (326 dogs and 126 cats) for the year. Adopted animals over the age of six months, were spayed or neutered by a local veterinarian. There were no in-house spay/neuter facilities, limiting the overall impact on pet overpopulation.
In late 1998, when the septic system failed the decision was made to close N.O.A.H. and begin fundraising for a new facility that N.O.A.H. would own. The Board of Directors purchased 17 acres on Interstate-5 for $120,000.
The efforts of N.O.A.H. caught the attention of local philanthropists who cared deeply about animals and wanted to help a worthy group in advancing their efforts. The couple joined the N.O.A.H. Board, pledged to fund the construction, and began researching best shelter practices around the country and Canada. They toured facilities and met with numerous Executive Directors. Lists of Do's and Don'ts emerged and ideas on how to best help the animals materialized. From those experiences the new N.O.A.H. was formed.
A new approach would be sought rather than duplicating the "owner surrender/adoption" services of the other six shelters in Snohomish County. The Board of Directors decided to take an innovative approach by responding to the prevailing question, "What about the animals at the shelters that have run out of time?". In response to this question, a decision was made to restrict our intake to shelter transfers, giving the healthy and adoptable animals from other shelters the time they needed.
Over the next year while the new facility was under construction, partnerships and working relationships were established with the local shelters. The shelters that euthanized the most animals were the ones we would focus on helping the most. We put no geographic boundaries on our services other than targeting our own county and our three neighboring counties of Skagit, Whatcom, and Island. Our goal: Stop the euthanasia of healthy adoptable animals in Northwestern Washington by "Building a Bond for Life" between pets and their families.
We would strive to meet this goal with the following plan:
Our motto of "Building a Bond for Life" would guide all of our programs. Promoting positive pet-human relationships would be the cornerstone of how every program would be measured for success.
Our facility would be built in a prominent visible location demonstrating our pride for helping animals and providing a valuable community service.
Partnerships and good working relationships would be formed with local shelters, and N.O.A.H. wouldonly take the healthy and adoptable animals from their facilities when overcrowding forced them to euthanize for lack of space.
We would target the source of pet overpopulation by offering in-house, low-cost and consistent spay and neuter services to the low-income community.
A well-structured and professional volunteer program would be designed creating a valuable community resource for learning, uniting, and service.
Dedication to superior customer service and friendly adoption procedures would be embraced furthering the positive nature of our business of saving animals.
A commitment to "sharing our story" would move us towards helping other groups and organizations to further their efforts of helping animals.